Our tea room is based on the principle that a 'tea' is a truly social event. It is a time to enjoy the company of freinds, while enjoying light fare and warm, soothing teas.
The Old Capitol Tea Room will be serving a traditional "Afternoon Tea," as it's commonly called, at 3pm on most Saturdays and Sundays. However, the tea room is also available for special group teas which can be booked for groups of 12 or more during the week, or even for an evening tea. Availability depends on our schedule, of course, but we will most certainly try to accommodate your group on your chosen day and time. Because we are operating out of our historic home, sometimes there are other events or commitments that we have, either at the house, or away, that might prevent us from booking a particular day and time.
The History of English Tea Times
"...Back then, lunch for the upper crust was generally a light repast served at noon, and dinner occurred no earlier than 7:30 p.m. As legend has it, during one long, food-less afternoon, the duchess felt hunger pangs and ordered tea and snacks to her bedroom chamber. The refreshments did the trick, and [she] soon made this tea break a habit.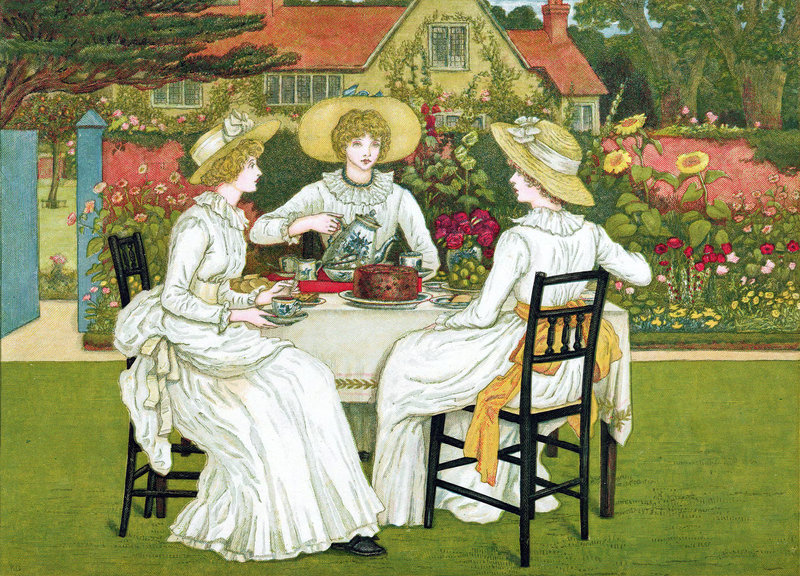 "The duchess' well-heeled friends began joining her in this post-lunch tea ritual, the story goes, and the practice spread in aristocratic circles. Though some historical references call this ritual "low tea" — because the ladies would sit in low armchairs while sipping — afternoon tea was hardly a humble affair then. Nor is it today.
"Here's where you'll find those crustless finger sandwiches and an array of dainty scones, cakes, macaroons and other tempting nibbles. Afternoon tea is generally served around 3 or 4 p.m. these days. Richardson says it's a time to mind your manners. Place your napkin on your lap and stir gently. Splashing tea, clinking cups and spoons and finger licking will make you appear beastly...." — Continue Reading